Change the way you practice
WHERE CAN I USE TOUR AIM?
SHORT GAME
MID GAME
LONG GAME
Golf's top instructors use Tour aim
How Will
Tour Aim

Help Lower Your Handicap?

-Train your eyes and brain to see down the true target line.
-Eliminate mindless ball beating, practice with a purpose
-Make practice more effective and efficent
-Perfect aim and alignment with every shot in the bag
-Develop disciplined range habits
★★★★★

Tour aim is one of the best all around teaching tool I have ever come across. I especially love the putting feature. It helps you keep the ball on line n teaches you not to pull or push your putt. The only thing it doesn't do is read your putt for you.

Robert Carney
★★★★★

Great product, easy to carry in bag and use regularly at driving range. Bought a set for our club pro to use instructing all levels of golfers. Very helpful working on swing plane.

RB

Training/practice aid
★★★★★

Add customer reviews and testimonials to showcaseI use this indoors in a golf simulator. It's a big help for my visitors knowing where to aim on the screen. your store's happy customers.

Frederick Grafton

Great training aid
★★★★★

Very good product. Wondering if there is a specific drill for ball position. Used mine yesterday for the first time.

J.J.

Great product
★★★★★

Best thing i could have done for my swing

Jared Detrick
★★★★★

I love the product but it could use more tutorials especially for putting.Maybe show some how to use with driver as well
Thanks !

M.C.
★★★★★

Simple aid, great price. Love that it's putting as well.

Michael Kraft
★★★★★

So grateful for the Tour Aim alignment tool. It's a great asset to my game.

Tim Houston
★★★★★

I had my Tour aim shipped a few weeks ago and I can not stop using it! Me, my wife, and my 2 children have all used it to practice before our golf outing. The kids fixed their putting, and I am hitting straighter

Matt Smith
PROMOTES
LINEAR DIVOT PATTERNS
TOUR AIM greatly reduces wear and tear on grass ranges. Easily adjust to new targets in seconds.
WORKS FOR
LEFT HANDERS
Just turn the Tour Aim around and it works the same for Left Handers!
WORKS WITH
ANY SURFACE
Grass, Turf, Mats-no matter the surface TOUR AIM will hold your alignment sticks where you need them.
No More
Three Putts
It's no secret that rounds are won on the greens. Perfect your putts with Tour Aim and start sinking more cups.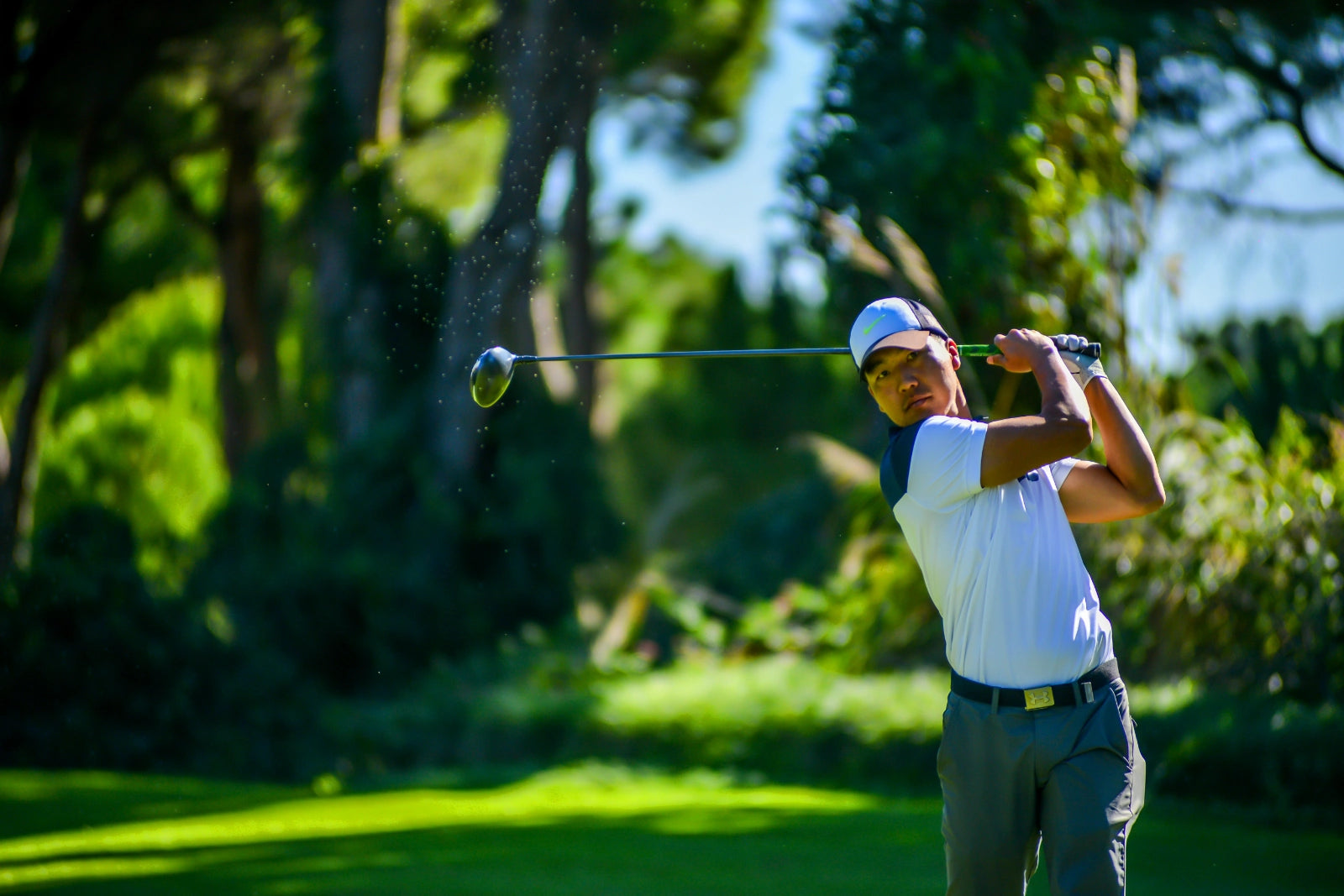 The most efficient training aid on the market
From driving to putting, and everything in between, Tour Aim will lower your handicap simply by using Tour Aim when you practice.
AIM BETTER | PLAY BETTER | SCORE BETTER
Order Now