Transform Your Game with Tour Aim 2.0 Watch the Demo Below
AIM BETTER / PLAY BETTER / SCORE BETTER
Make your range time more effective and efficient by using Tour Aim. Train how to properly aim and align to targets and become a disciplined range player from the first second you use it. We guarantee that Tour Aim will help improve your game, and you will see an immediate improvement in your range sessions or your money back.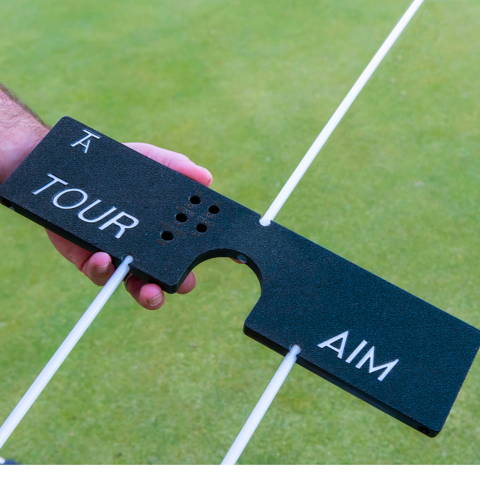 It only takes a few seconds to put together and to adjust to new targets.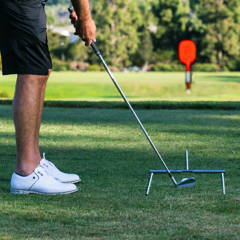 Grass, Turf, Mats - no matter the surface, TOUR AIM will hold your alignment sticks anywhere you need them and greatly reduces wear and tear on grass ranges.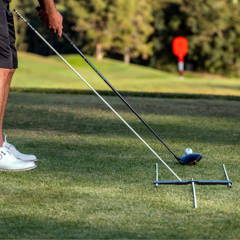 Suitable For Both Right And Left Handed Golfers
Just turn the Tour Aim around, and it works the same for Left Handers.
Designed For Golfers Of All Skill Levels
Tour Aim helps you improve your aim for both short and long-distance shots.
HOW TOUR AIM LOWERS SCORES & IMPROVES PERFORMANCE
No True target alignment...
Hard to properly align and move to new targets.
Mindless practice without proper aim which leads to subpar results.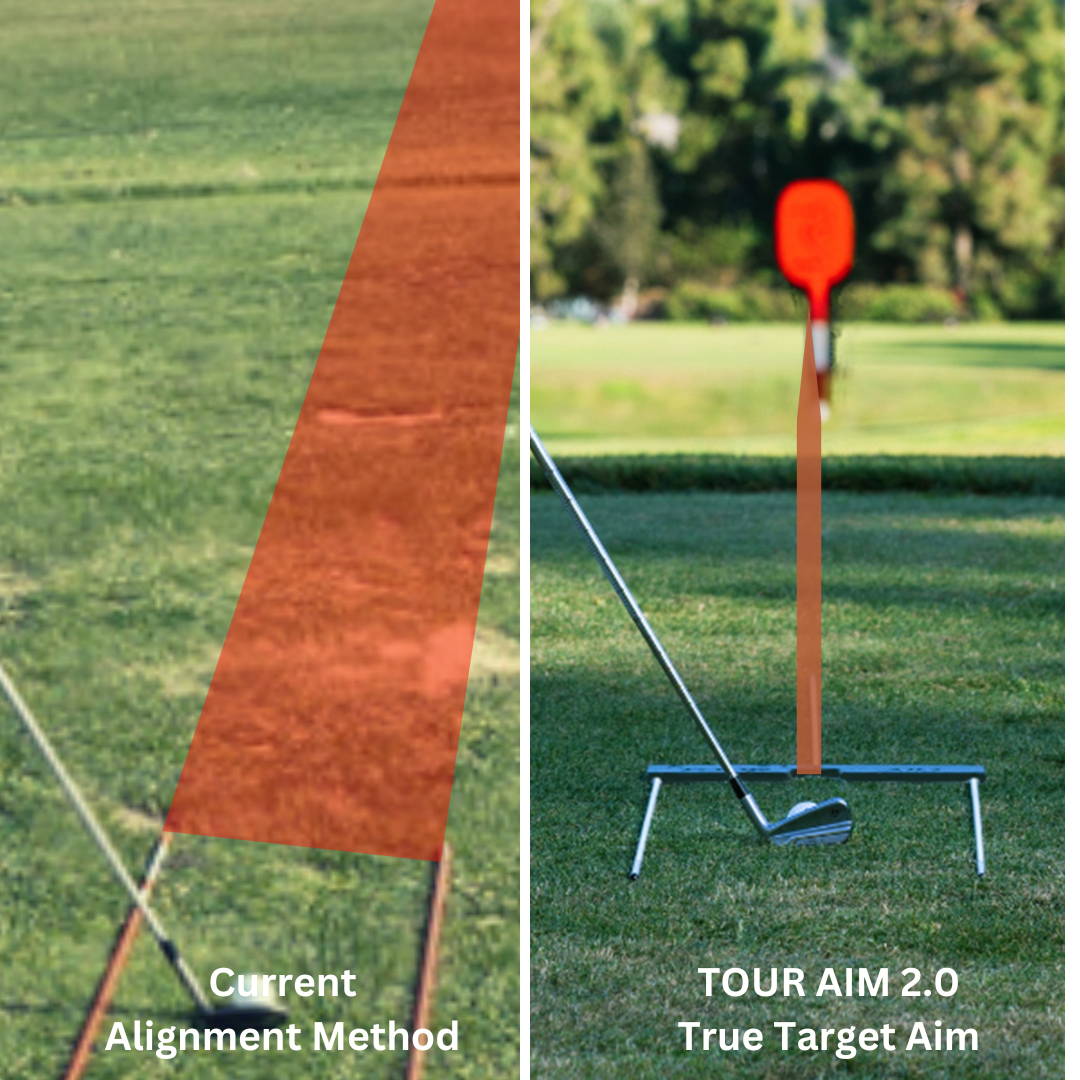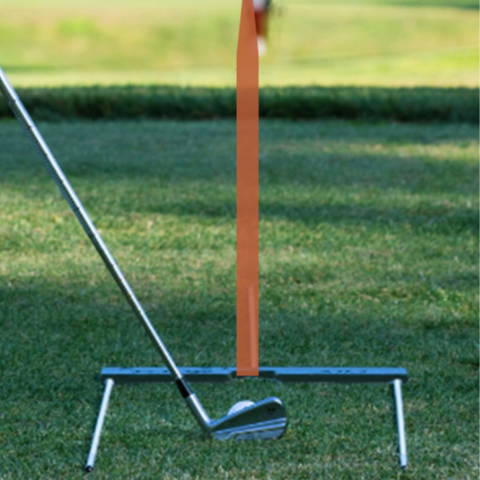 Tour Aim 2.0
True Target Aim
True Target Aim: Aim and hit down the true intended target line.
Easily adjust Tour Aim to new targets in seconds.
Train your eyes, brain, and body how to properly aim at your desired target.
Develop proper range habits, which in turn will result in better play on the course.